Make sure that you always follow your heart and your gut, and let yourself be who you want to be, and who you know you are. And don't let anyone steal your joy.
~ Jonathan Groff
Trust your own instincts, go inside, follow your heart. Right from the start. go ahead and stand up for what you believe in. As I've learned, that's the path to happiness.
~ Lesley Ann Warren
It is great to inspire oneself….it is greater to be the source of inspiration for others as well.
Opportunities are like sunrises. If you wait too long, you miss them.
William Arthur Ward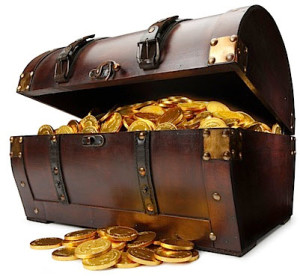 P.S: Every one has the power to be a source of inspiration to others.It is just a matter of choice whether one does so or not.
Thank you for visiting the TRESURE TROVE today.
Namaste,
Bhagyalakshmi