"Joy is untouched by circumstance."
~ Unknown
"If you have inner peace,
nobody can force you
to be a slave to the outer reality."
~Sri Chinmoy
"To be happy you must be
your own sunshine."
~ C.E Jerningham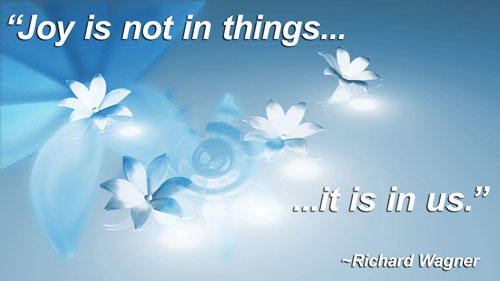 "Joy is unlimited,because each shining thought of love
extends its being and creates more of itself"
A Course in Miracles
P.S:Whatever is outside is but a reflection of what is within.Everyone has joy within them,but not everyone is aware of this fact.In fact,people who are joyous seem weird to the rest.
What would it be like to access our true nature and choose to be full of joy at all times no matter what !
Thank you for visiting the TREASURE TROVE today.
Namaste,
Bhagyalakshmi