"We are shaped by our thoughts;
we become what we think.
When the mind is pure,
joy follows like a shadow
that never leaves."
Buddha
Joy is the feeling of grinning inside
~ Melba Colgrove
"Joy is what happens to us
when we allow ourselves to recognize
how good things really are."
Marianne Williamson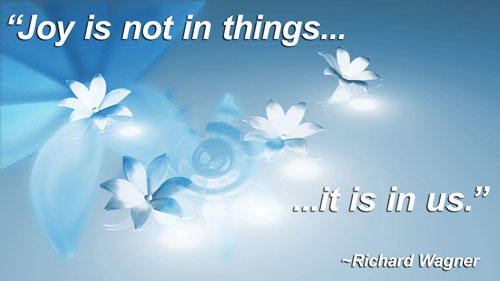 "Joy does not simply happen to us.
We have to choose joy
and keep choosing it every day."
~Henri J m Noumen
P.S: What would the world be like if every one had joy following them like a shadow ?
Thank you for visiting the TREASURE TROVE today.
Namaste,
Bhagyalakshmi