"The secret of health for both mind and body is not to mourn for the past, worry about the future, or anticipate troubles, but to live in the present moment wisely and earnestly."
~ Buddha
Decide To Be Healthy
Decide to be healthy.

Pray to God every day for good health.

Take health as your sacred, God given duty.

Make no room whatsoever for the slightest thought of sickness.

Encourage your trillions of faithful little cells through joy, happiness and confidence.

Thank them, talk to them, sing to them.

Let no foul air, food or liquid poison you.

Let no anger, anxiety or bitterness enter you.

Wake up every morning with gratitude for your resurrection and repeat ten times:

"I am the happiest and healthiest person on earth."

Repeat it again before you sleep.

Close your eyes and think of God, good health and happiness.
And thank your Father in heaven who has given us a body never to be sick, a mind never to be dull, a consciousness never to be empty, and a spirit full of
the heavens and of the Earth.
~ Dr. Robert Muller
"What we are today comes from our thoughts of yesterday, and our present thoughts build our life of tomorrow: Our life is the creation of our mind." ~ Buddha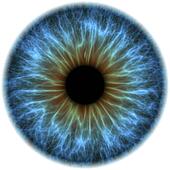 "Take care of your body with steadfast fidelity. The soul must see through these eyes alone, and if they are dim, the whole world is clouded."
~Johann Wolfgang von Goethe
"Tension is who you think you should be. Relaxation is who you are"~ Chinese proverb
"To keep the body in good health is a duty... otherwise we shall not be able to keep our mind strong and clear." ~Buddha
"Health is a state of complete physical, mental and social well-being, and not merely the absence of disease or infirmity."
~World Health Organization, 1948
P.S: Health, wealth and happiness are not the prerogative of the lucky few .
It is the birth right of each and every one on this planet.
If any one of this is lacking….we need to take a good look our lifestyle and our choices and choose to make course corrections…..NOW.
Thank you for visiting the TREASURE TROVE today.
Namaste,
Bhagya